We welcome children of all ages to our Sunday School! In our program, all the children study the same lessons together, doing different activities so that each child can learn and find meaning in them.
Children spend the beginning of each Sunday's service with their families upstairs in the sanctuary. Then after Children's Time with the pastor, they go downstairs for Sunday School.
Please join us each Sunday at 10:00!
---

---
Sunday School News
In September, Bob & Kathy Munson hosted an Apple Orchard Social at their house. Many children and families attended, and gathered apples, pressed them for cider, enjoyed snacks, and roaming around the property. What a fun afternoon–thank you Kathy & Bob! (Click on the arrows below the photo to scroll through the album.)
Thank you for your continuing support and love for the children. They are the future of our church!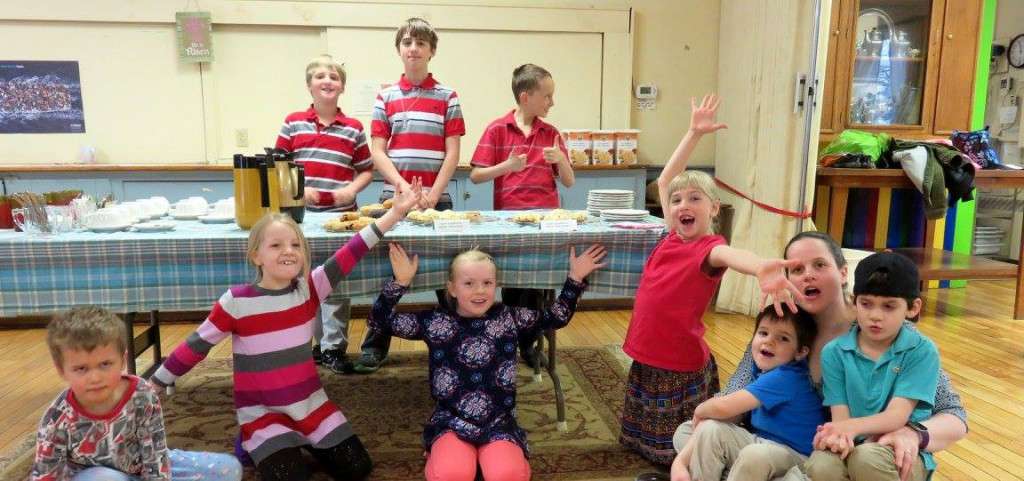 ---
A few photos from Children's Sunday 2017:
---