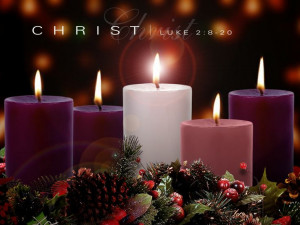 Our worship times for Christmas Eve:
10 a.m. Morning Family Worship, lighting of the 4th Advent Candle of Love, and a baptism! Guest soloist Betsy Alexander will sing Schubert's "Ave Maria."
6:30 p.m. Candlelight Service of Lessons & Carols, lighting of the Christ Candle, and the traditional singing of Silent Night. Guest flutists Danelle Sims and Lisa Barfield will join organist John Atwood.
Both services are a time for whole families to worship together. We welcome all ages to join us for these special experiences. We are an Open & Affirming church. Wherever you are on your spiritual journey, you are most welcome here.
12:00 – 2 p.m. Christmas Day is the annual Community Christmas Dinner. Come one come all!