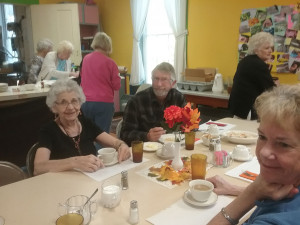 This Sunday right after our worship service, your Diaconate is hosting a Potluck Brunch in the vestry and YOU are invited!
This will be a real potluck … don't let on what you intend to bring, be it hot dish or salad or dessert. That's the fun of it! Only when we gather to break bread together will we know if anyone brought bread to break! Our potlucks are always smile creators.
The Diaconate will provide all dishes and utensils, set up and clean up.  See you this Sunday!