We welcome children of all ages to our Sunday School & Youth Group!
Children & youth spend the beginning of each Sunday's service with their families upstairs in the sanctuary. Then after Children's Time with the pastor, they go downstairs for Sunday School & Youth Group.
Please join us each Sunday at 10:00!
---
Youth Group News, Fall 2019
We are excited to let you know that beginning on Sunday, September 8, 2019, there will be a youth group at Bradford UCC! The youth group is for kids 12-18 years of age and will be led by Patrick Peters. The group will meet during regular Sunday School hours (10:30-11:00) and will also meet once a month for Youth Night. On Communion Sunday, the youth group will meet 9:00-9:50, then participate in the rest of the regular service.  As part of this group, the kids will participate in community service opportunities, mission projects, leadership opportunities, and field trips.
During youth group time on Sunday mornings, the kids will be exploring the Bible and work on making connections to what is written in the Bible to what is happening in our community, state, country, and the world. By making these connections, the kids will gain a deeper understanding of the stories in the Bible and ultimately come up with their interpretations of what the Bible is trying to teach them.
We are very excited about this new adventure at Bradford UCC and can't wait to start this group with our amazing kids. If you have any questions at all about the youth group, please feel free to contact Patrick at ppeters881@gmail.com or 802-222-9679.
---
Sunday School News, Fall 2019
Our church is blessed to not only have a great group of kids who consistently attend church, but also to be able to provide them with year-round Sunday School! However, we currently have only three Sunday School teachers, who lead lessons nearly 50 Sundays per year, and we are feeling a bit overwhelmed. Would you be willing to teach Sunday School, even for just one Sunday? Do you have a particular talent, skill, or passion that you could share with this wonderful group of children? Maybe you would even be willing to join the regular Sunday School teacher schedule? Please talk to one of us, we would love to partner with you!
The Sunday School Team
Angela Colbeth, Kim Frydman, and Bridget Peters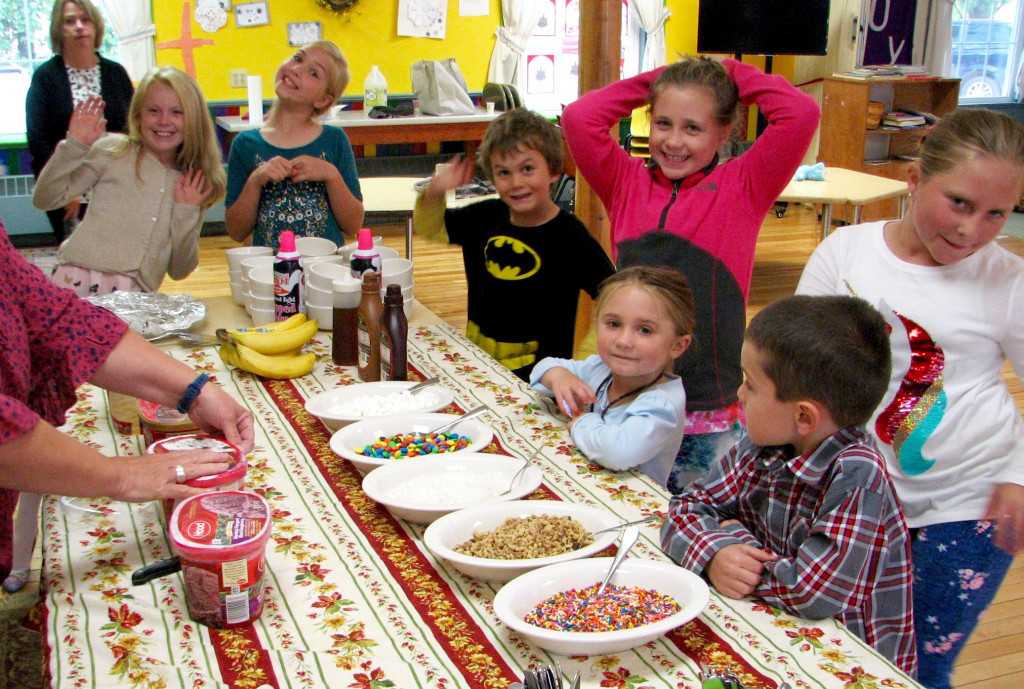 ---
A few photos from Children's Sunday 2019: