We welcome children of all ages to our Sunday School! In our program, all the children study the same lessons together, doing different activities so that each child can learn and find meaning in them.
Children spend the beginning of each Sunday's service with their families upstairs in the sanctuary. Then after Children's Time with the pastor, they go downstairs for Sunday School.
Please join us each Sunday at 10:00!
---

---
Sunday School News
March 2018
Spring is in the air. . . and it's time to try some new things in Sunday school. We have started to include a mini service during our
downstairs time together before the lesson.
The service includes a scripture reading, singing a hymn, taking offering and singing the doxology and saying the Lord's prayer. We hope this gives them exposure to the elements of the service they miss when they come downstairs, helps build a collection of hymns
that they know and gives them opportunities for participation.
On Easter Sunday, we will remain upstairs with our families to worship together.
Children's Sunday is scheduled for June 10th, 2018.
As always, we welcome new members to the Christian Education committee and anyone that wants to help out with teaching.
Thank you for your continuing support and love for the children. They are the future of our church!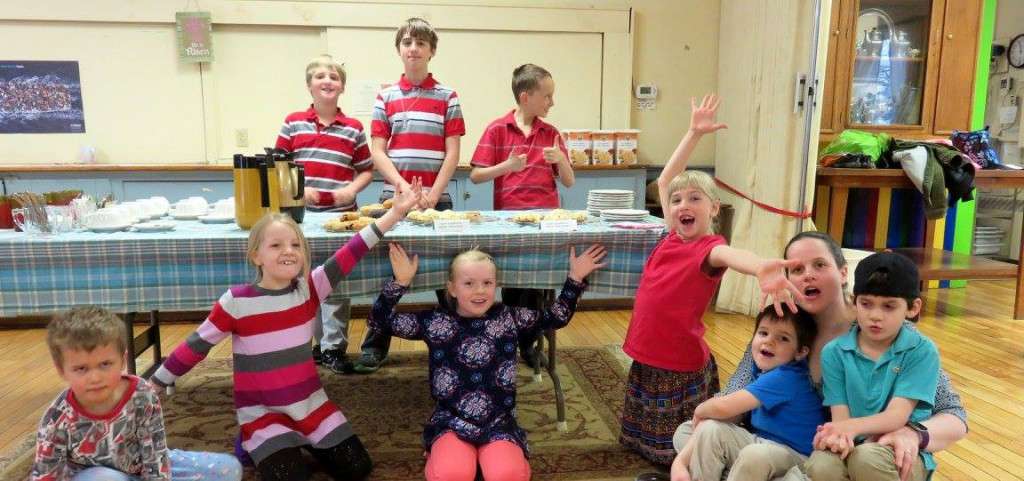 ---
A few photos from Children's Sunday 2017:
---